The transition into a new year often leads people to make big resolutions about how they want to improve their lives in the next 12 months, especially regarding personal fitness. Gyms and fitness centers across the globe see an influx of new visitors who will tell themselves this will be the time that they commit to a regular exercise regimen before falling back into their old habits a couple of weeks later. 
If you're looking for extra motivation to get in better shape, plenty of movies and documentaries encourage the pursuit of fitness. Here are seven films that inspire another stint on the treadmill. The order is determined by their release dates. 
'Cool Runnings'
If you come from a certain background or live a specific lifestyle, it can be easy to tell yourself that some activities aren't for you, including exercise. So, what better way to get over any social hangups lurking in your brain than to watch a bunch of Jamaican athletes learn how to bobsled? Sure, the 1993 Disney movie embellishes the facts a bit. Still, the overall history of the Jamaican bobsleigh team's debut in the 1988 Winter Olympics led by a disgraced former bobsled medallist is real and shows the grand possibilities available to people with a dream and self-belief. 
According to Active, Cool Runnings is also very entertaining as a pure movie and one of John Candy's signature roles. You can watch it now on Disney+ or wherever you rent movies.  
'Million Dollar Baby'
Clint Eastwood's Million Dollar Baby is also tangentially connected to a true story – Paul Haggis based the screenplay on stories he read in fight manager Jerry Boyd's book Rope Burns: Stories from the Corner – but the film takes on a life of its own as it follows the journey of Margaret "Maggie" Fitzgerald (Hillary Swank), an amateur boxer who battles sexist concerns about her ability in the ring to become a professional fighter. 
You definitely don't want to walk in Maggie's shoes to the very end of Million Dollar Baby. Still, the visceral sense of transformation on display – Swank put on 19 pounds of muscle for the part – can encourage viewers to keep working out. The 2004 Oscar winner for Best Picture is available to rent on many platforms. 
'Invincible'
The inspiration continues in Invincible, the 2006 Mark Wahlberg vehicle. Based on a true story, Wahlberg plays Vince Papale, a struggling Philadelphia resident who parlays an open tryout for the Eagles into a spot on the team at the age of 30. The movie can currently be found on Disney+.
'Spirit of the Marathon'
Spirit of the Marathon is a 2007 documentary following six runners from around the world as they train for and participate in the 2005 Chicago Marathon. The film tracks their progress as they prepare for the race, showing the intense physical and mental strain the runners put themselves through and the sense of fulfillment they get from participating in the marathon. Spirit of the Marathon is available to rent from most major digital marketplaces. 
'Creed'
The highs of the Rocky franchise are always effective at making you feel like you can run a marathon through a brick wall, and 2015's Creed is no exception. It has to be said that Michael B. Jordan's body isn't attainable for most of us, but the drive to be better in search of a tangible goal is within everyone's grasp. If the scene of Jordan running through the Philly streets with a phalanx of bikers around him doesn't put a battery in your back, you're not living life correctly. Currently, Creed is free to stream on DirectTV, Sling, TNT, TBS, and TruTV.
'Fittest on Earth: A Decade of Fitness'
Fittest on Earth is a documentary focused on the 2015 Reebok CrossFit Games. The event puts participants through 13 different tests to find the number one athlete among a collection of passionate competitors. Many skills are needed to make it in this environment, and the 2017 movie provides many examples of how to approach each task with an elite mindset. Fittest on Earth is free to watch on YouTube (with ads), Amazon Prime, and Tubi. 
'Brittany Runs a Marathon'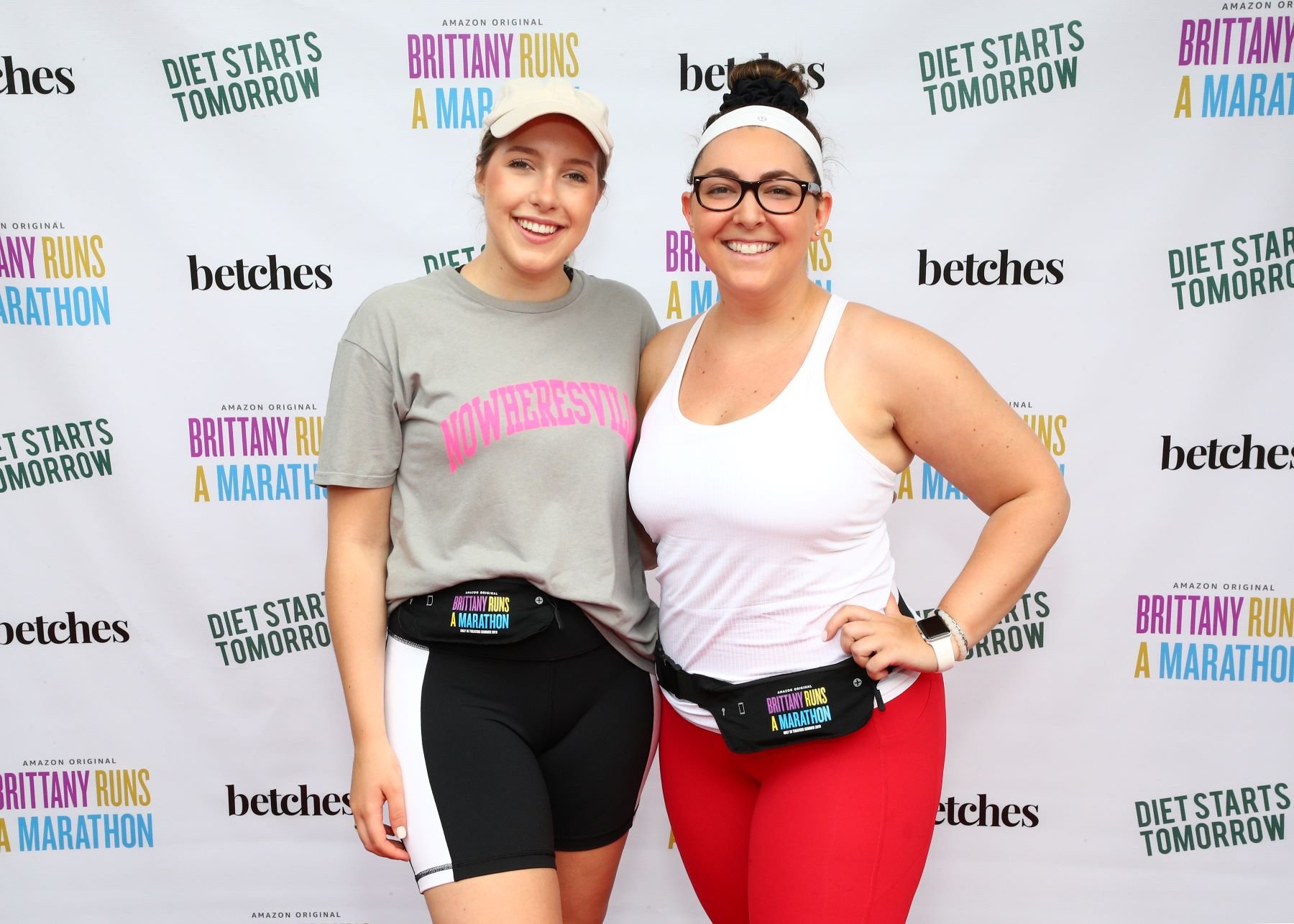 Last but not least is Brittany Runs a Marathon, a 2019 film starring Jillian Bell. The title character is a hard-partying New Yorker who decides to change her life after being told by a doctor that she is overweight and her overall health is not in a good place. The movie is a realistic depiction of what it looks like when people who don't exercise much make sudden changes to their routines. Signs of improvement can be slow and frustrating, and most of Brittany's mistakes come from trying to make too much progress too fast. But she finally achieves her goals when she relaxes, develops a healthy relationship with her body and working out, and is happier for the experience. Brittany Runs a Marathon is an Amazon Prime exclusive.