Refugees continue to flee Ukraine as the war enters its second year, and social entrepreneurship is playing a crucial role in helping them get established in their new homes. In Poland and Romania, for example, social enterprises supported by the impact investing firm NESsT are helping to provide dignified employment to Ukrainian refugees.
Vladyslava Terekhovych, 25, who goes by the nickname Vlada, is among those who are benefiting from NESsT's investment in the region through its Accelerator Portfolio and the NESsT Refugee Employment Initiative, which invests in impact-driven small and medium-sized enterprises (SMEs) that are bringing refugees into the local economy. NESsT is partnering with Ikea Social Entrepreneurship and the Cisco Foundation on the initiative. 
Vlada fled her home in Kharkiv in April 2022, crossing the border into Romania with a friend and her family, while Vlada's family remained in Ukraine. She is among the estimated 2.4 million Ukrainian refugees who have permanently settled within neighboring European countries since the Russian invasion on Feb. 24, 2022. Nearby countries like Poland and Romania have seen the largest influx of Ukrainian refugees, with citizens of those countries continuing to provide humanitarian aid in many forms.
About a month after she arrived to Romania, Vlada, a dentist who had just launched her career when the war broke out, noticed an advertisement at a humanitarian aid station for a mobile dental clinic through Merci Charity that was serving Ukrainian refugee children. 
"I decided to volunteer my help, and they asked if I could start work right then as a translator for the children and their mothers at the clinic," Vlada told TriplePundit. "Soon they put me to work as a dentist as well." 
Meeting community needs while providing employment 
For Daniela Staicu, vice president of Merci Charity, Vlada was a perfect match. "We could not find a better fit for our project," she told 3p.
Merci Charity has provided dental treatment for children in rural areas of Romania for eight years, with a focus on hard-to-reach areas and marginalized communities. It is the only mobile dental clinic in Romania, serving about 600 children a year, and last year it extended its services to Ukrainian refugee children as it quickly became apparent that dental care was the most requested medical service among refugees.
Today Vlada works two jobs with the enterprise, coordinating the nonprofit mobile dental clinic while serving as a sales assistant in Atelier Merci, which is part of the NESsT portfolio and produces handcrafted clothing from sustainable, vegan, and organic materials to support the charitable arm's work. The atelier's brick-and-mortar store — Altrntv, co-founded by Staicu and Merci president, Alina Tiplea — sells not only its own products, but also handmade clothing, shoes and belts created by small Romanian artisans from underserved communities.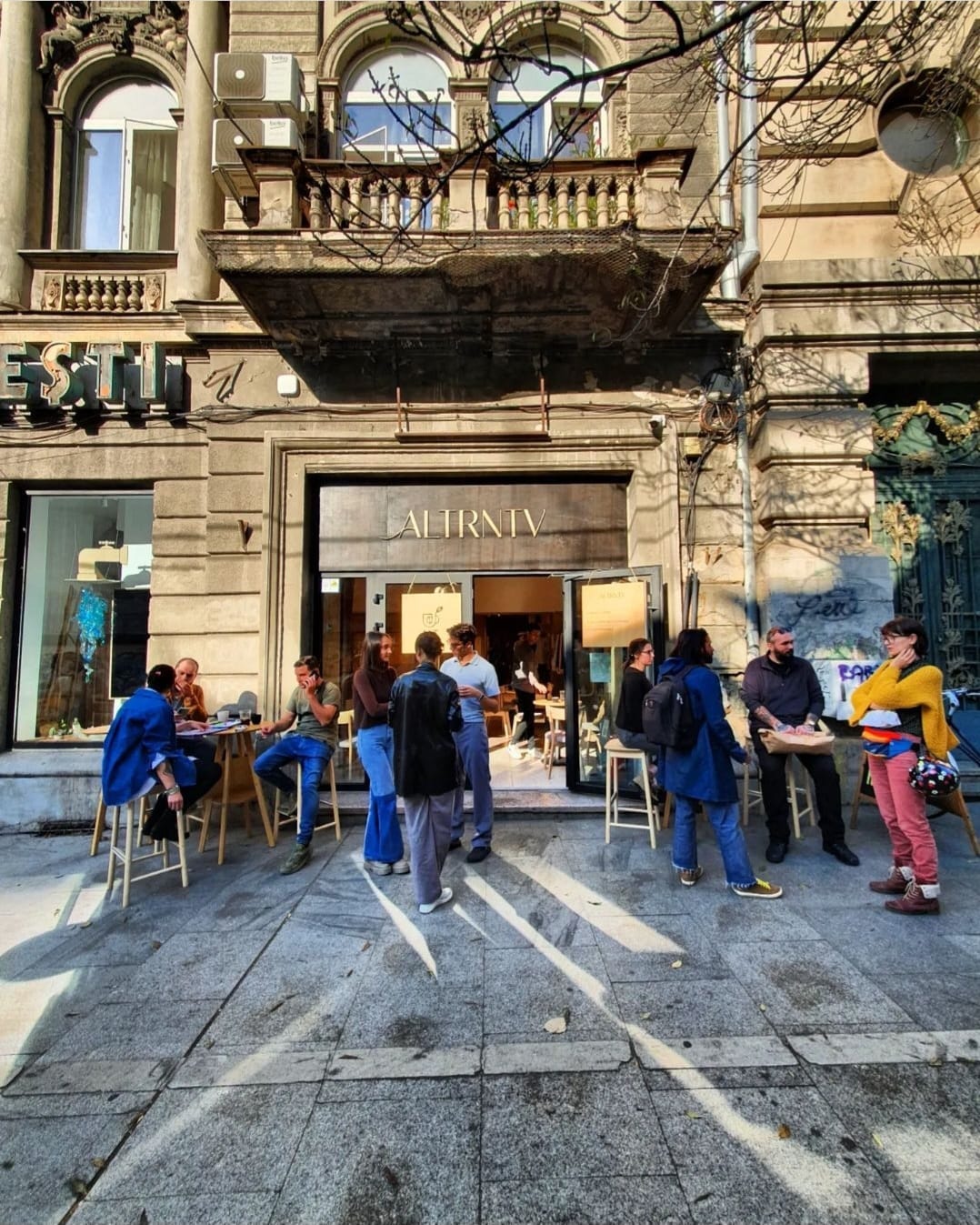 "A circular economy company"
The profit from Atelier Merci is spun back into Merci Charity in what NESsT co-CEO Nicole Etchart calls a "circular economy company," since the more the social business grows, the more dignified income it can provide to suppliers in Romania as well as support the work of the charity. 
"Once the war broke out in Ukraine, we began to see how many of our enterprises in eastern Europe like Atelier Merci were opening up their arms to help refugees, in this case through their NGO Merci Charity and the mobile dental clinics for Ukrainian children," Etchart explained.  
More than a job
Through the NESsT Refugee Employment Initiative, enterprises receive financing and business assistance to help provide Ukrainian refugees with long-term employment support, including career training, quality job opportunities and additional wraparound services (e.g. mental health services, language classes, childcare and support with accessing work permits, among others). 
While she wants to return home one day, Vlada says she is grateful for the support and employment she has received through Merci Charity and Atelier Merci. Her mother, back in Kharkiv, is also a dentist.
As she shares in this video about Merci Charity produced by another volunteer, Vlada says: "Now I feel honored to bring my skills to help bring smile to these young children in a difficult moment in their lives. We ride around in these magical dental vans and bring joy."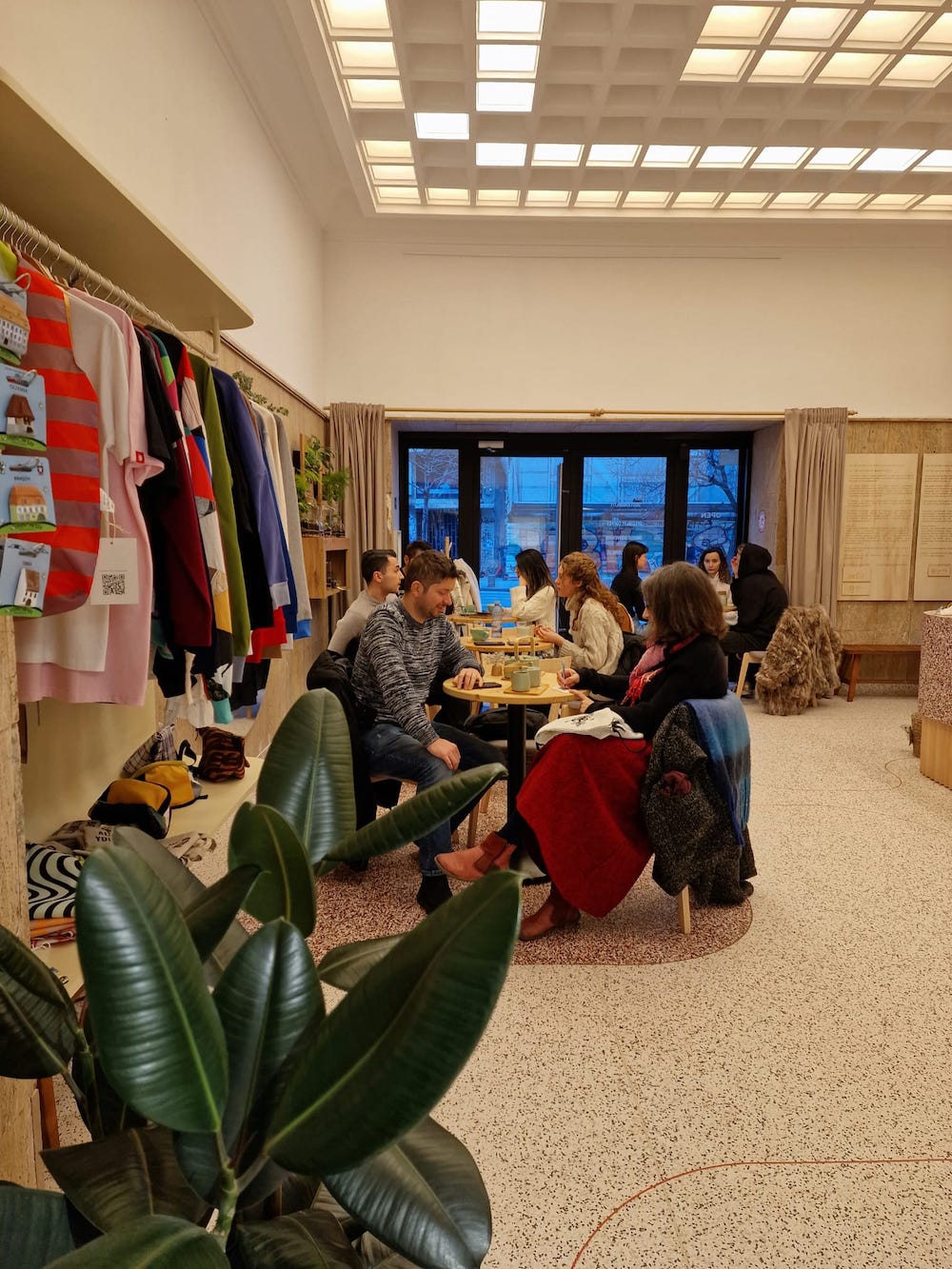 Expanding the model to more social enterprises serving Ukrainian refugees
In the months to come, as the war grinds on, more people like Vlada will be needing help. "We know many times in these situations, refugees come to a country and they stay for a long period of time," Etchart said. "They need help with housing, food, medical attention and jobs to sustain themselves."
NESsT is in the process of identifying additional businesses like Merci Charity as part of its plan to support 15 enterprises that work or plan to work with refugees and migrants in Poland and Romania. The initiative aims to create 2,000 jobs and improve the lives of 5,000 refugees.
"We are grateful for the support of NESsT, and we need to bring more attention to the refugees who are continuing to cross the border into Romania and need our help," said Staicu, who told us Merci Charity aims to raise more money to expand its operations and help more refugee children. "While the narrative in the news cycle may have shifted away from the refugees, the NGOs are still doing the work and people are still needing help."
Images courtesy of NESsT