KENNESAW, Ga. |
May 22, 2023
Kennesaw State University associate professor of exercise science Katherine Ingram
studies maternal health, including markers of body fat measures, daily activity and
cardiorespiratory fitness in early pregnancy to predict risk of developing gestational
diabetes.
Ingram conducts research by studying a diverse group of people from various communities and cultures, and she has a diverse group of students in her research group involved in all aspects of the project—including scheduling participants, collecting blood samples, analyzing data and more.
Ingram and her co-principal investigator, associate professor of nursing Janeen Amason, have received a supplement of a little more than $200,000 from the National Institutes of Health (NIH) and the Eunice Kennedy Shriver National Institute of Child Health and Human Development to foster diversity, equity, inclusion and access in the research of the ongoing study. 
"The NIH recognizes excellence in DEIA mentorship, and this program draws a diverse mix of scholars interested in biomedical research from both KSU and elsewhere in the community.," Ingram said. "Having salary support for these students is very important for providing these opportunities so they can concentrate on the experience and not have to worry about getting a part-time job."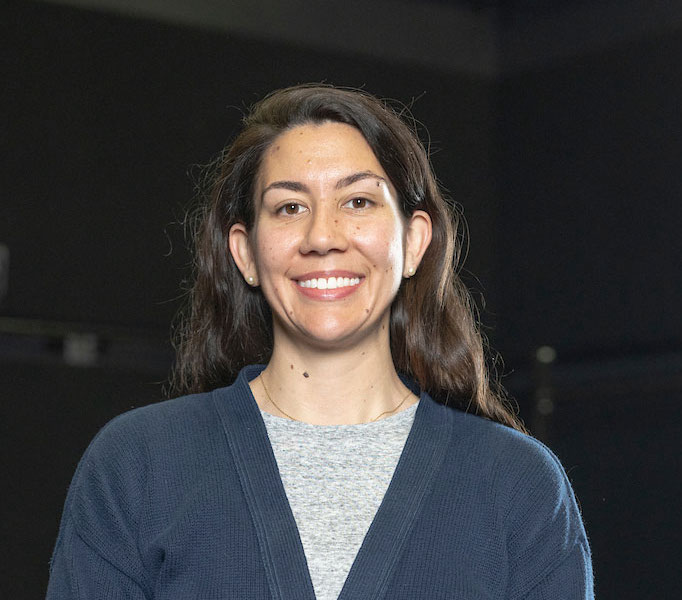 The money provided salaries for five student workers at various stages of their education—two undergraduate research assistants, a post-baccalaureate researcher and two graduate research assistants—all of whom plan to pursue doctoral degrees and careers in the biomedical sciences. 
Amason is a registered nurse with over 30 years' experience in the care of pregnant, postpartum and newborn patients. Amason and Ingram have worked on research projects focused on maternal obesity, sedentary lifestyles and insulin resistance for nearly a decade, owing to their common interest of risk of gestational diabetes in pregnant women. She said the students' enthusiasm for discovery and willingness to go the extra mile sets a positive tone in the laboratory.
"They're going beyond their courses, which says a lot about them and their desire to learn how to engage in research and to be part of something a little bigger than what they anticipated when they first came to KSU," she said. "Having those opportunities across campus is really important."
Eight months into the supplemental funding, the five students have boosted the overall
studies with their findings while also producing their own research projects. Meet
the five researchers:
SOPHIA RAMIREZ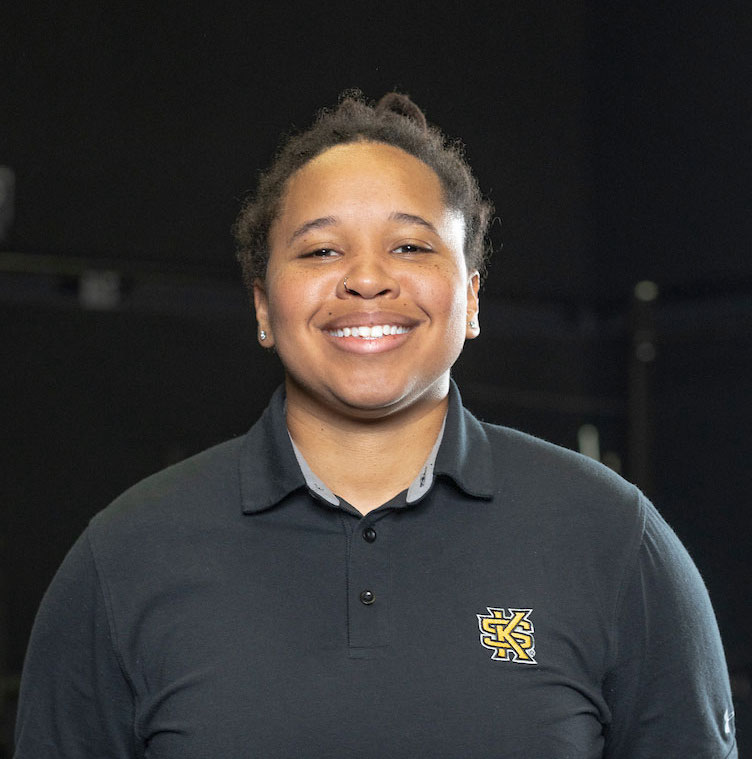 Sophia Ramirez earned a dual bachelor's in biology and mathematics from the University of Georgia before enrolling in KSU's master's program in exercise science, which she finished recently. She has a passion for research specifically in exercise, obesity and maternal health, making the Ingram lab a perfect fit for her.
Ramirez took on a leadership role over the past year, directing operations in the lab and analyzing data. She said she'll take the leadership skills she learned into her career as either a pediatrician or primary care physician and calls the interactions a highlight of her experience.
"I love chatting with the moms and hearing how excited they are to grow their families," she said.
BRE MCDONALD
A first-year master's student in exercise science, Bre McDonald joined the Ingram group in 2021 after earning a bachelor's in exercise science at KSU. McDonald says she has multiple roles in the team, including data collection, preparing study participants for the rigors of testing, and leading the meetings of the research team.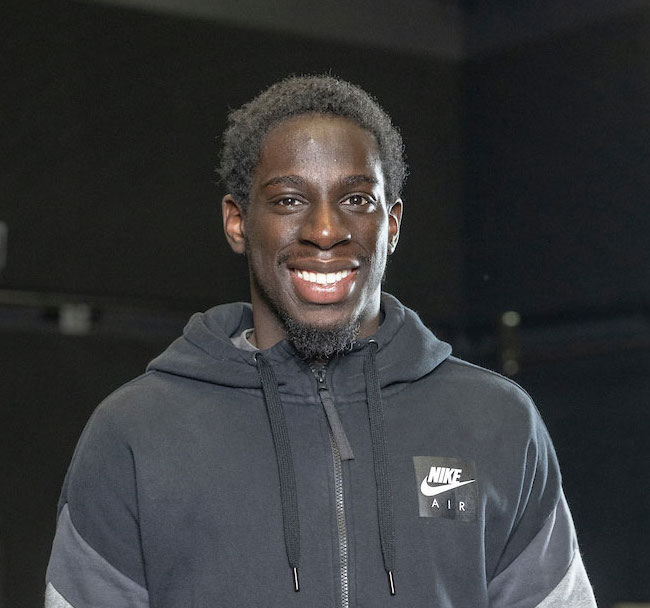 McDonald's thesis pertains to metabolic health and the benefits of an active lifestyle. She said the research itself channels her passion for physical activity and her innate curiosity, but it also plays into her career goal of a doctorate in exercise science and leading her own research team.
"My experience has prepared me to be able to collaborate with others, to search until I find an answer or find someone who has the answer, and it has taught me to enjoy the journey," McDonald said. "I hope we all continue asking questions about the world around us, growing our knowledge one project at a time."
BARRY FRANCIS
Barry Francis joined the Ingram lab in summer 2021 before earning a bachelor's in exercise science and then continuing with Ingram as a post-baccalaureate scholar, boosting his research knowledge while working on his medical school applications. He handles participant recruitment through contacts with various organizations, hospitals and clinics in the area, which he said helps improve his communications skills, critical for a doctor.
He is working on a study of potential exercise routines for Black and Latina mothers
with two of his fellow lab workers, hoping to reduce the incidence of gestational
diabetes in those populations. Francis wants to work in orthopedics or sports medicine,
owing to a lifelong interest in fitness and health.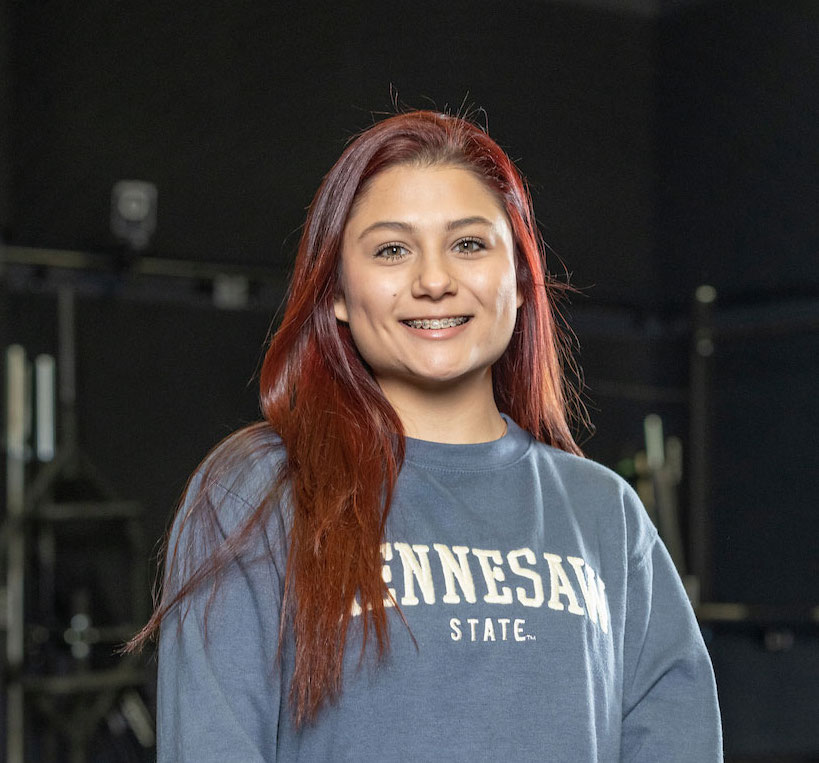 "A childhood filled with sports involvement drew me to this particular interest, and recovering from injuries thanks to the doctors and trainers sparked my interest in this field," he said. "I've thoroughly enjoyed my experiences in Dr. Ingram's lab, as they've offered the hands-on experiences with active lifestyles that I wanted."
STHEFANY DIAZ ORDUZ
During a volunteer experience at the Bethesda Clinic, Sthefany Diaz Orduz connected
with Ramirez, who told her about the Ingram lab and its research. Diaz Orduz then
joined the lab in Fall 2022, and now oversees participant recruitment through social
media and has helped draw blood from participants.
Diaz Orduz, who recently earned a bachelor's in biology, is working with Ramirez and McDonald on a research project investigating how the angle of examination tables affects accurate ultrasound examinations. She said the research project and tasks in the lab have broadened her skillset and will make her a well-rounded doctor someday.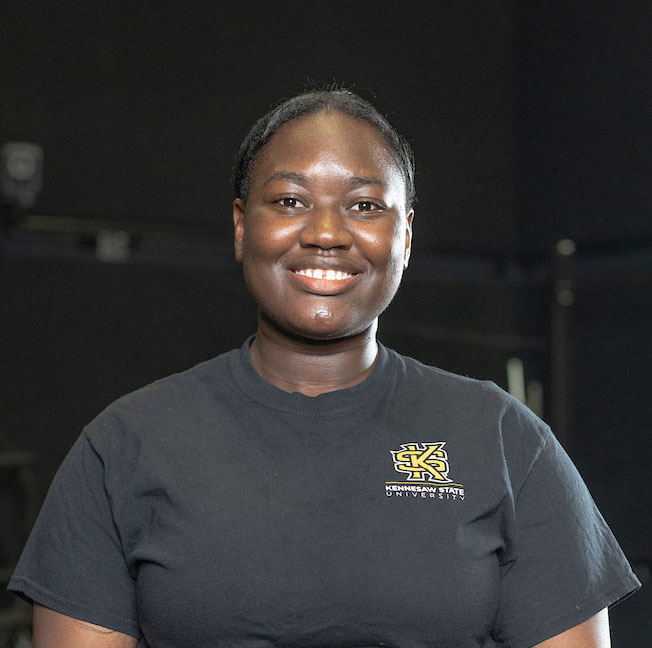 "Not only have I learned a lot about conducting research but also since I major in biology and our research team is part of the exercise science department, I have enjoyed learning about different topics I am not familiar with from my major, but I know will help me in my future career as a physician," she said.
AMI EHO
Already a proficient undergraduate researcher, Ami Eho recently completed her second
year with the Ingram group. She won summer fellowships from the NIH to do research
the last two summers, and when Ingram earned the latest supplement, Eho jumped at
the chance.
Another recent biology graduate, Eho schedules participants and coordinates their
visits to the laboratory. This work coincides with her goal of becoming a physician
to help treat hypertension and other markers of heart issues in underserved communities.
The interactions with patients have helped her develop a bedside manner, critical
for a physician.
"Part of doing research is not only laboratory-based but also people-based," she said. "We are being trained to be leaders wherever we go and to communicate our research to anyone inside and outside the field of research."
–  Dave Shelles
Photos by Darnell Wilburn Jr.
Related Stories
A leader in innovative teaching and learning, Kennesaw State University offers undergraduate, graduate and doctoral degrees to its more than 43,000 students. Kennesaw State is a member of the University System of Georgia with 11 academic colleges. The university's vibrant campus culture, diverse population, strong global ties and entrepreneurial spirit draw students from throughout the country and the world. Kennesaw State is a Carnegie-designated doctoral research institution (R2), placing it among an elite group of only 7 percent of U.S. colleges and universities with an R1 or R2 status. For more information, visit kennesaw.edu.