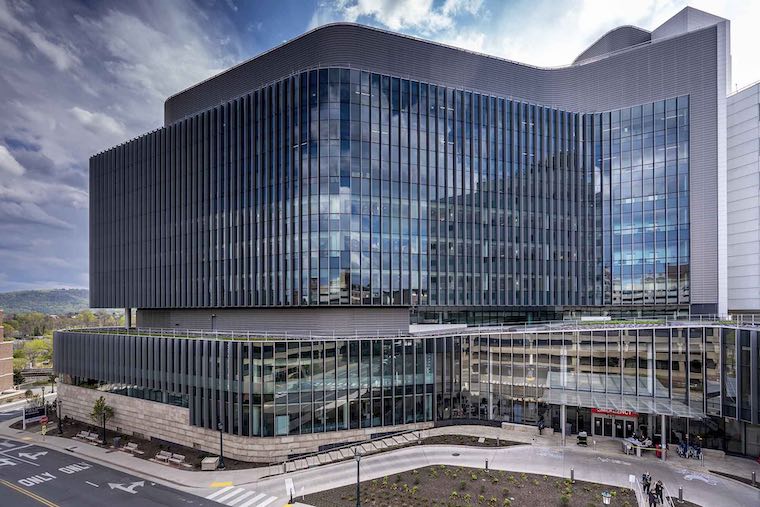 Newsweek has ranked three specialties at UVA Health University Medical Center in the news publication's 2024 list of the World's Best Specialized Hospitals.
From among tens of thousands of hospitals worldwide, UVA Health is ranked in these specialties:
Neurosurgery: No. 61. UVA Health has pioneered focused ultrasound – a incision-free form of brain surgery – to treat Parkinson's disease symptoms and essential tremor.
Oncology: No. 185. UVA Cancer Center is just one of 54 National Cancer Institute-designated Comprehensive Cancer Centers for its internationally recognized research along with highly specialized patient care. 
Cardiology: No. 248. Recent research breakthroughs have included the discovery that a common chemotherapy drug could prevent heart failure.
These three specialties also earned top marks in Virginia, with neurosurgery and oncology ranking No. 1 in the state.
"An important part of our 10-year strategic plan is creating 'destination' patient care programs that draw patients from across Virginia and beyond," said K. Craig Kent, MD, chief executive officer for UVA Health and executive vice president for health affairs at the University of Virginia. "These awards from Newsweek highlight that we are approaching that work with a strong foundation of high-quality, specialized care."
Newsweek's rankings are based on an international survey that invited the participation of tens of thousands of medical professionals, along with hospital data that includes accreditations and certifications.
"These honors from Newsweek exemplify the groundbreaking, excellent care provided by our team every day," said Wendy Horton, PharmD, MBA, chief executive officer of UVA Health University Medical Center. "I am thrilled to see the hard work of our team recognized with these international awards."