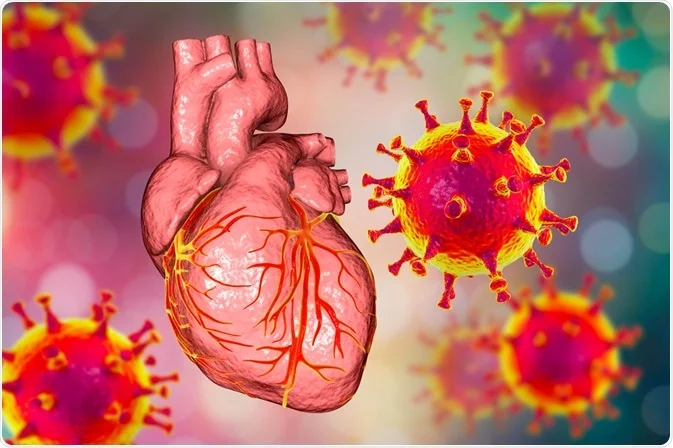 Enoxaparin is used in combination with aspirin to prevent complications from angina (chest pain) and heart attacks.
Enoxaparin is an anticoagulant medication that helps effectively prevent the formation of blood clots. Used in patients with deep-vein thrombosis, acute coronary syndrome, heart attacks and pulmonary embolism, this medicine had proved very useful in reducing hospitalisation and mortality among COVID-19 patients. Low-molecular-weight heparin (a biochemical sulphur-containing polysaccharide compound occurring in the liver and other tissues which inhibits blood coagulation), enoxaparin is regarded as an essential medicine by the World Health Organisation (WHO). It is among the most commonly used anticoagulants for the prevention and treatment of thrombosis worldwide and the alleviation of coagulopathy-related risks like venous and arterial thromboembolism.
Uses
Enoxaparin is commonly used to treat or prevent a type of blood clot called deep vein thrombosis, which can lead to blood clots in the lungs (pulmonary embolism). Deep vein thrombosis can happen after certain types of surgical procedures or in people who are bedridden due to prolonged illness. Enoxaparin is also used to prevent blood vessel complications in people suffering from certain types of angina (chest pain) or heart attack. Apart from this, it is administered to prevent blood clots in the legs of patients who are on bedrest or patients who have undergone hip replacement, knee replacement or stomach surgery.
Warnings
Before taking this medicine, be sure that you are not allergic to enoxaparin, heparin, benzyl alcohol or pork products and do not suffer from any bleeding disorder. Although enoxaparin is mainly considered safe, it can cause a precarious blood clot around the spinal cord in patients who have undergone a spinal tap or received epidural anaesthesia with patients having a genetic spinal defect, a history of spinal surgery or repeated spinal taps particularly at risk. If you are using other drugs that can affect blood clotting, including blood thinners or non-steroidal anti-inflammatory drugs like ibuprofen and diclofenac, you should consult your doctor before using enoxaparin. You should seek medical help if you have symptoms of a spinal cord blood clot like back pain, numbness or muscle weakness in your lower body or loss of bladder or bowel control since such clots can lead to paralysis.
Side-effects
The common side-effects of enoxaparin are allergic reactions, hives, itching or burning skin, difficulty in breathing, swelling on the face, lips, tongue or in the throat, nausea, diarrhoea, anaemia, confusion and pain and bruising, redness or irritation at the site where the medicine has been injected. However, you should immediately approach the doctor if you undergo serious side effects like unusual bleeding or any bleeding that does not stop, bruising with purple or red spots under the skin, nosebleeds, bleeding gums, abnormal vaginal bleeding, blood in urine or stool, coughing up or vomiting out blood and signs of bleeding in the brain like sudden weakness, especially in one side of the body, sudden and sharp headache and impairment of speech or vision.
Doctor's Line
Speaking to TheHealthSite.com, Dr Manu Chaudhary, Joint Managing Director, Venus Remedies Ltd said, "Enoxaparin, which rather than actually thinning the blood interrupts and prolongs the clot-forming process by blocking the activity of certain blood-clotting proteins, is among the most effective and commonly used anticoagulants today. Considering its effectiveness in lowering the risk of life-threatening conditions like pulmonary embolism and heart attack, which are becoming increasingly prevalent, the WHO has rightly included enoxaparin in its List of Essential Medicines. In view of the alarming rise in cardiac and coronary disorders as a result of poor lifestyle and eating habits, enoxaparin is gaining in importance with each passing day, surpassing 5 lakh prescriptions in the US alone."
Total Wellness is now just a click away.
Follow us on
Don't Miss Out on the Latest Updates.
Subscribe to Our Newsletter Today!