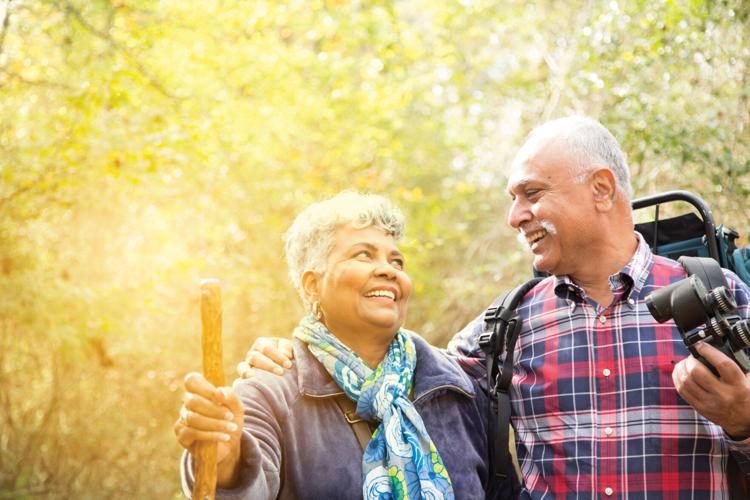 In Latin, the word "physician" means "teacher," and a unique form of specialty medicine known as Lifestyle Medicine is taking that meaning literally by teaching patients how to live their healthiest lives.
Lifestyle Medicine is an effort to reverse an alarming trend in the U.S. that has seen patients eating themselves into an unhealthy state and then taking medication to "fix" the resulting chronic diseases, says Dr. Donna Mueller, a UPMC Lifestyle Medicine physician.
"It is patient care that empowers the patient to take charge of their own health through coaching and support from their provider, rather than the paternalistic form of previous medical care delivery where the provider told the patient what to do and they simply complied," Dr. Mueller says.
Many of the diseases most prevalent among Americans are rooted in lifestyle choices, Dr. Mueller notes. Especially in these days of COVID-19, it is more important than ever that patients understand the impact those daily choices have on their health.
Poor lifestyle choices can lead to Type 2 diabetes, obesity, high blood pressure, high cholesterol, coronary artery disease, depression, cancer and some autoimmune diseases, along with a pattern of taking medications in response to those conditions.
"In Lifestyle Medicine, the belief is that eating a predominately whole-food, plant-based diet leads to beneficial health changes, reducing the need for medications, which all have side effects, which further enhances health," Dr. Mueller says. "All of these diseases are related, and they are all rooted in lifestyle."
Using evidence-based, therapeutic approaches, Lifestyle Medicine can prevent, treat and oftentimes reverse "lifestyle-related" chronic disease as well as select autoimmune diseases, Dr. Mueller says. "The basis of Lifestyle Medicine is enhancing overall health by optimizing body functions. Often this 'optimization' results in improved blood flow and oxygen delivery to the tissues which improves or alleviates disease states."
There are a number of components to the Lifestyle Medicine approach, including a predominately whole-foods plant-based diet consisting of whole grains, vegetables, fruits, beans and legumes with little or no animal products (such as dairy, meat and eggs). Additional components include regular exercise/physical activity; adequate sleep; stress management; and avoidance of risky substances. While lifestyle medicine may use evidence-based medications and interventions as a supplement to lifestyle changes, the emphasis is on promoting health and preventing disease without the use
of medications.
"It is a long-term solution that requires patient commitment," she adds.
It requires physician commitment as well. With Lifestyle Medicine, there is more physician support and more frequent check-ins, along with group activities like meditation, yoga and healthy cooking classes – all with the goal of giving the patient ownership over the choices that determine their health, she notes.
"It is a shared commitment," Dr. Mueller says. "The physician must actually 'walk the walk' to be an effective advocate and provider of Lifestyle Medicine services."
Board certification in Lifestyle Medicine involves years of study at the level of a generalist, specialist or primary care provider doing the usual internship and residency training required for primary board certification, she notes. Lifestyle medicine is not currently a specialty one can acquire without another board certification.
As a Lifestyle Medicine physician, Mueller teams with the patient and their primary care provider to work toward better
health outcomes.
"Patients who want a supportive caregiver to guide them and even walk alongside them should consider Lifestyle Medicine as an adjunct to regular, routine primary care," she says.
Dr. Mueller practices Lifestyle Medicine at Heartland Family Health, 1535 Highlands Drive, Lititz. Call 717-627-4088 or visit UPMCPinnacle.com/Heartland for more information.