Jennie Edmundson Hospital is partnering with a Tennessee-based behavioral health care company to build a 96-bed, state-of-the-art behavioral health hospital in Council Bluffs, officials announced Monday.
The hospital will include 24 beds for children and adolescents and also will provide outpatient behavioral health services. Jennie Edmundson is an affiliate of Omaha-based Methodist Health System. Acadia Healthcare, its partner in the joint venture, is the largest stand-alone behavioral health care company in the United States.
Together, the partners will invest more than $55 million in expanding behavioral health resources in eastern Nebraska and western Iowa, describing the new facility as a "center of excellence" that will help address the growing, unmet need for accessible, high-quality behavioral health services in the region. According to American Hospital Directory data, they said, Nebraska and Iowa have a shortfall of more than 300 inpatient behavioral health beds.
David Burd, Jennie Edmundson's president and chief executive officer, said patients of all ages in the region will have access to the specialized behavioral health care in a carefully designed environment.
"This hospital will be a tremendous resource, and this partnership will help strengthen our level of expertise and implement proven best practices while enhancing the quality and number of behavioral health services available to patients throughout the area," he said in a statement.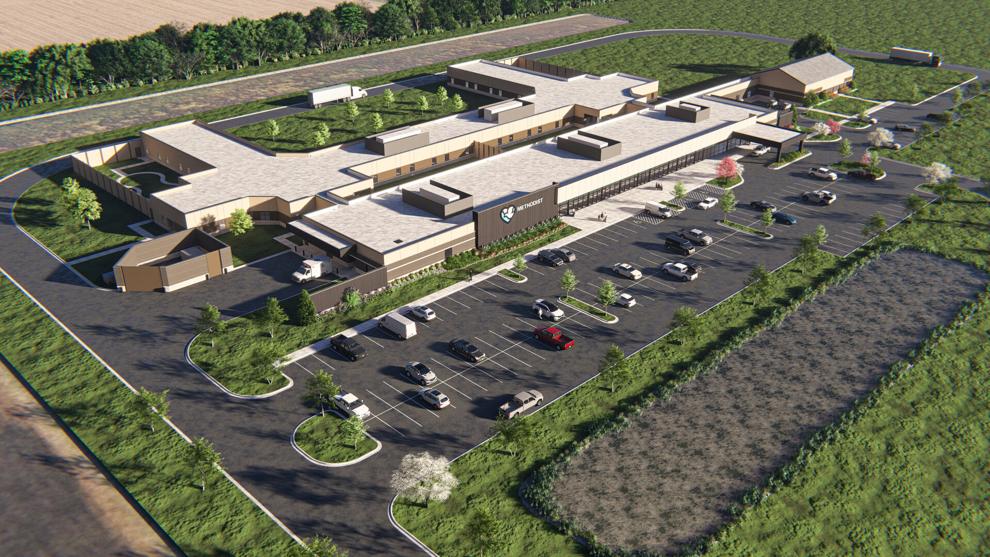 Jennie Edmundson and Acadia are in the process of securing land for the hospital, which would open in 2026. The location, which will be a site separate from Jennie Edmundson, will be announced at a later date. Construction will begin once the partners obtain all required regulatory approvals, specifically a certificate of need from the State of Iowa.
According to a project website, the 29 licensed behavioral health inpatient beds in Jennie Edmundson's behavioral health unit would move to the new facility as part of the project.
Plans call for the new facility to include large treatment rooms for group therapy sessions, centralized nursing stations to provide open lines of sight to all common areas, high ceilings and large windows to capitalize on natural light, serene outdoor spaces and high-tech features.
Dr. Pat Ahrens, Jennie Edmundson's vice president of medical affairs and chief medical officer, said the hospital will provide a centralized, regional referral center, creating a single point of care for all mental health and substance use disorders.
Burd said the partners believe the facility will be the largest inpatient behavioral health facility in the area, outside of government facilities in Lincoln and Norfolk. However, he noted that dynamics in behavioral health are fluid.
The hospital would be the latest among several planned expansions in behavioral health care in the area.
Last fall, a nonprofit group called the Mental Health Innovation Foundation, a nonprofit group led by Omaha philanthropist Ken Stinson, and Children's Hospital & Medical Center announced plans to build a 38-bed inpatient behavioral health facility for children on Children's campus near 84th and Dodge Streets in Omaha.
At the time, the Behavioral Health & Wellness Center at Children's Hospital was expected to measure 103,500 square feet and cost $89 million. The Nebraska Department of Economic Development announced in late June that the project had expanded to 107,250 square feet and had a new budget of $110 million.
Community Alliance is building a new 127,000-square-foot Center for Mental Health at 71st Street and Mercy Road that will house all of the nonprofit organization's nonresidential services, now spread across three locations, under the same roof. That project is backed by a $65 million campaign.
As of late March, Acadia Healthcare operated a network of 250 behavioral health care facilities with approximately 11,100 beds in 39 states and Puerto Rico. It provides behavioral health services in a variety of settings, including inpatient psychiatric hospitals, specialty treatment facilities, residential treatment centers and outpatient clinics.
Our best Omaha staff photos & videos of July 2023