CLEARWATER, Fla. – Dentists from other countries usually have to go back to school in order to practice in the U.S. A local university is putting international dentists on the fast track in hopes of filling a shortage and helping underserved communities. 
Alesia Rockwell and Aref Alnaib are fine-tuning their dental skills at Nova Southeastern University's campus in Clearwater. 
"The program is great. We have a brand-new campus. Everything is brand new. High-end technology," said Alnaib.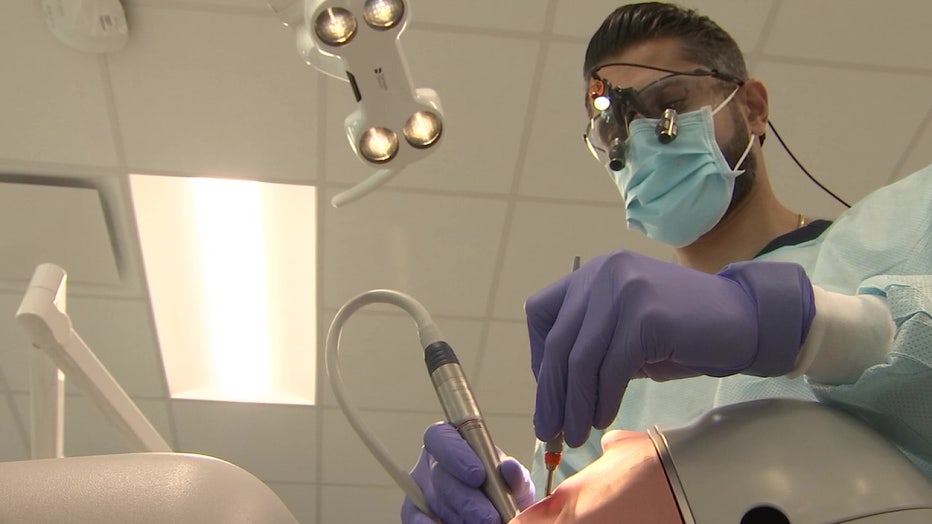 READ: Biden does not support gas stove ban, White House says
It's not the start of their dental careers, but it's the first step toward practicing as dentists in the U.S.
Rockwell was a dentist in Russia who graduated eight years ago and became a dental hygienist. Alnaib started in the field in Syria, but due to the war, had to flee the country with his family. 
"We went to Egypt, and I got my degree. I practiced hygiene to stay in the field," said Alnaib.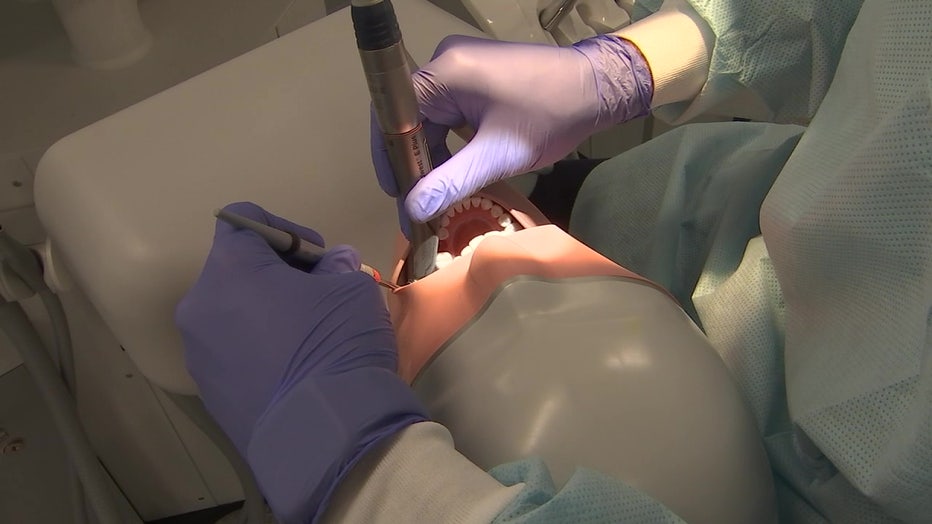 Since these international students already have the background and education, the university's International Dental Program allows them to skip the first year of dental school.
MORE: A cure for peanut allergies? Study shows 'promising results'
"This program gives me the opportunity to become a dentist in three years instead of four years," said Rockwell.
Dr. Steven Kaltman, the dean of Dental Medicine at Nova Southeastern University, said the students are all graduate dentists, so they get credit for the first year of dental school, which is their basic sciences.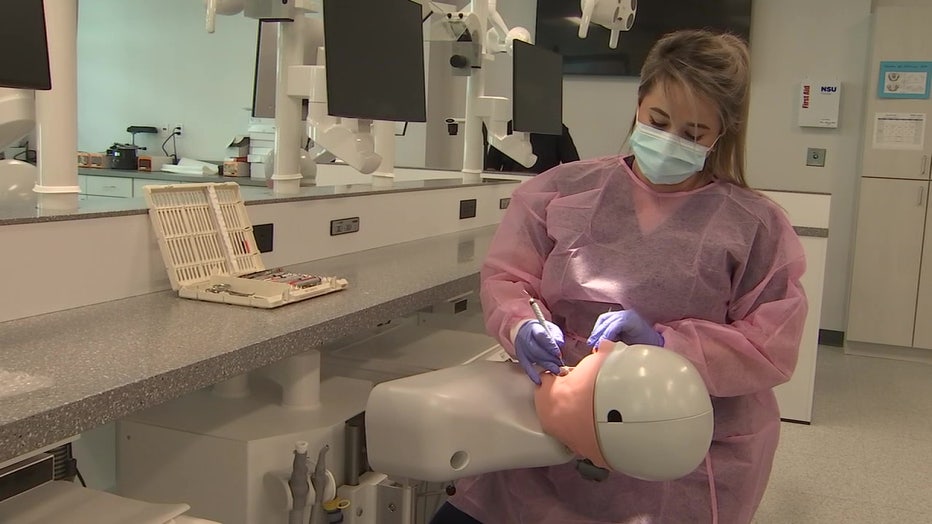 "They come with their skills as dentists, specialists, but they can't practice, and they usually end up taking jobs as dental assistants, dental hygienists," said Dr. Kaltman. "This gives them a pathway and allows them an opportunity to become American licensed trained dentists."
"This program provides them freedom of movement, the opportunity to practice wherever they want in the United States, to earn a degree in the United States, and to take their expertise out into the real world," said Dr. Hal Lippman, the executive associate dean of operations at Nova Southeastern University.
The program is named after doctors and philanthropists, Kiran and Pallavi Patel. 
PREVIOUS: Sister of 12-year-old cancer patient donates bone marrow for potentially life-saving transplant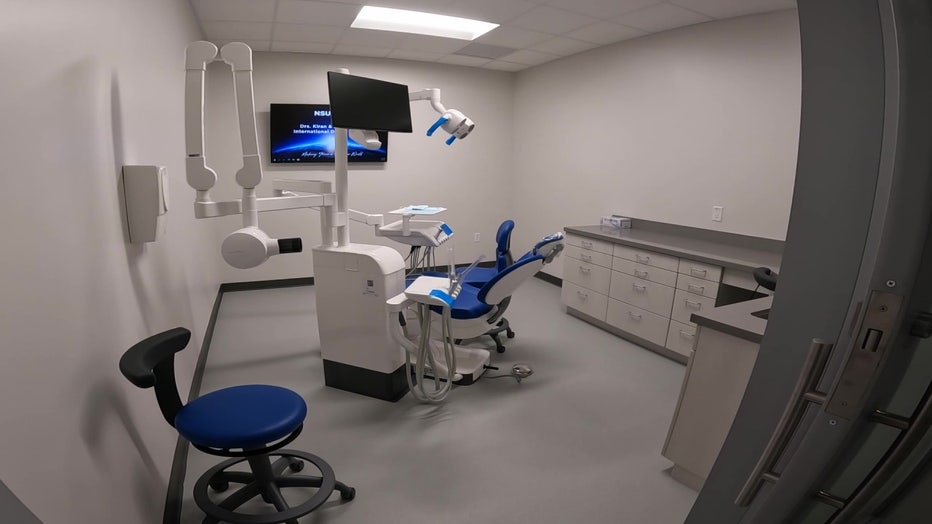 "His main purpose is to spread knowledge and to help the community," said Alnaib.
Part of helping the community is filling the shortages in the dental industry, particularly in underserved populations. 
Dr. Kaltman said there are about 60 million people in rural areas that lack access to dental care across America. In Florida, Dr. Kaltman said there are counties that have minimal dentists and no federally qualified health centers to provide care.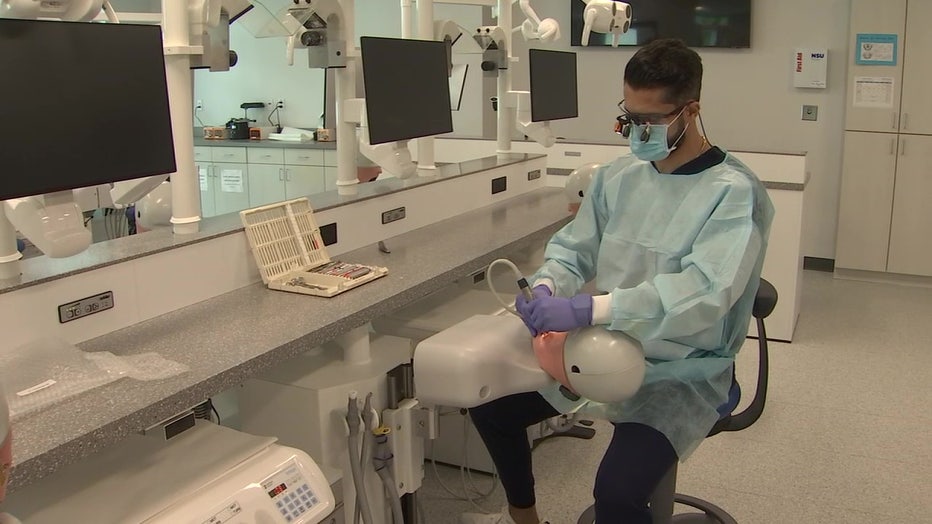 They're hoping the program can change that. 
"This is an amazing opportunity to understand how people have different struggles and being able to get the experience and helping the community in general," said Alnaib.
Nova Southeastern University will be offering dental screenings for $10 beginning on Monday, January 23 through June 2023. All prospective patients are required to be registered over the phone with one of the patient management coordinators.
If interested, you can call (813) 574-5380 Monday-Friday between 9:00 a.m. and 4:30 p.m. to be registered and set up a screening appointment. Screening appointments will be scheduled Monday-Friday between 9-11:30 a.m. For more information, click here.