Treasure-Skye Crawford, entering her junior year at West Seneca West High School, thought she wanted to become a nurse in a neonatal intensive care unit. Now she's considering radiology.
Mikaela Embry, a soon-to-be senior at Health Sciences Charter School, has cared for her grandmother and likes to help others. Now she has a basic understanding of nursing.
Richard Wei, who graduated in June from Williamsville South, wondered if a foray into health care could complement his plans to study aerospace engineering this fall at the University at Buffalo. It just might.
These three, along with 14 other students in the region who recently completed 10th to 12th grade, received certificates Thursday at Erie County Medical Center for completing a two-day summer internship program – dubbed Healthcare Explorers – in which they were introduced to a wide range of departments and specialties on the Grider Street campus.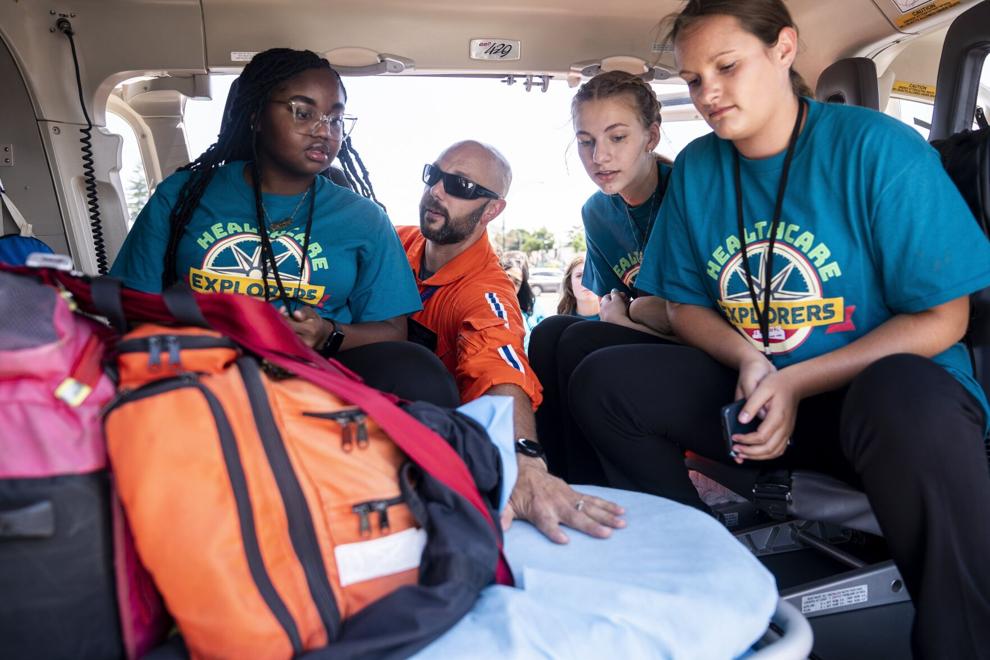 Three more two-day sessions with different groups of high school students are planned at ECMC through Aug. 10, with a total of 87 students representing about 40 high schools across five counties. The participants were selected after submitting an electronic application, letter of recommendation and a two-minute video explaining their interest.
Those selected in the first group were whisked around an active hospital, with a flurry of introductions and hands-on activities. Explorers posed questions to ECMC leaders including Chief Medical Officer Dr. Samuel Cloud and conducted surgery on a melon – under the guidance of Dr. Marc Labelle, vice president of surgical services – to remove "infectious seeds."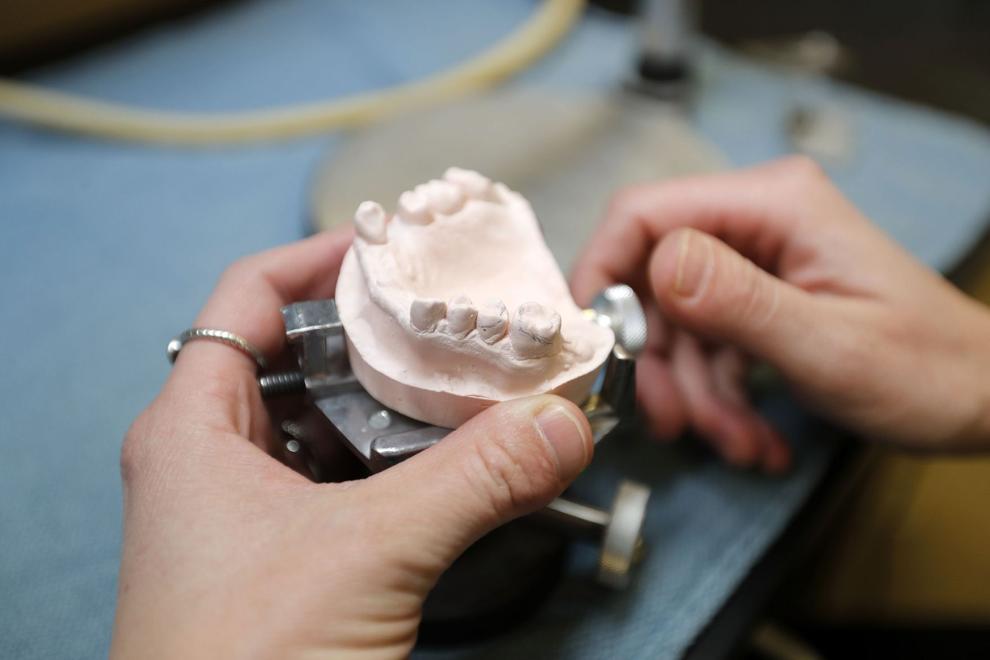 The Erie County Medical Center for Dental Care will open a second dental clinic, this one of…
Crawford said the melon surgery – in which students used retractors and cameras on an operating table – gave her an appreciation for the work of surgeons. "It blew my mind how that works and how doctors do that," she said.
Before their graduation Thursday, the group ventured to the ECMC parking lot to watch a Mercy Flight helicopter land, then peeked around the aircraft and learned about emergency operations from chief paramedic Eric Barkey. The students' final stop was the trauma and emergency hub, which was called a "beacon of hope" when completed in 2020.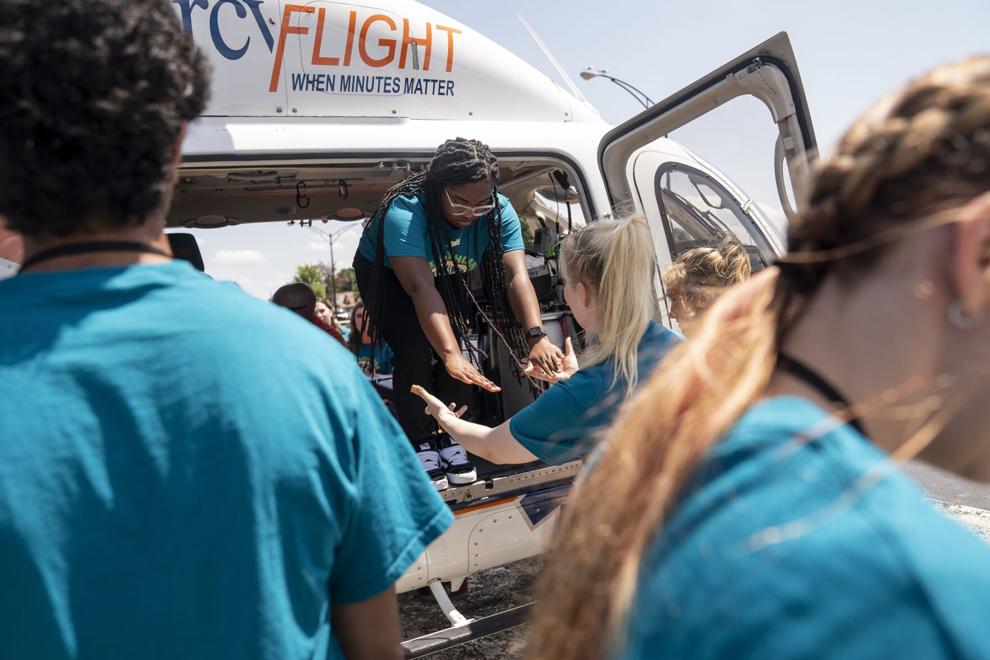 Embry, who said she's long been attracted to the pace of health care, saw it firsthand. "It's like a city – it just keeps going, it's no sleep," she said. "This is real life – this is not TV, it's reality."
Wei said his assumption that an emergency room was primarily doctors and nurses was shattered. He was struck by how specialists – including in pharmacy and psychiatry – were woven into the operation.
Erin Conley, ECMC training coordinator who leads the Healthcare Explorers endeavor with Emily Beauchamp, said her understanding of how the hospital functions fueled her desire to share with others.
"My eyes were open to so many other careers that existed in this building, and I wanted to bring that to high school kids," Conley said Thursday. "I didn't know what I wanted to be in high school, and there's a lot of pressure from parents and teachers to decide."
ECMC, like many hospitals across Western New York, the state and the country, is struggling to get patients out of its hospital, a multilayered problem that shows just how intricately connected the health care system is and how just one issue – in just one of its parts – can cripple the whole structure.
Conley explained that ECMC had long participated in the Mayor's Summer Youth Internship until Healthcare Explorers took root last year.
Isaiah Gary, Health Science Charter School's director of community and health equity, inquired with ECMC Senior Vice President of Operations Cassandra Davis about opportunities for high school students interested in health care. In fall and winter, the medical center hosted two one-day sessions for Health Sciences students.
Strong reviews encouraged hospital leaders and ECMC Foundation Executive Director Susan M. Gonzalez to expand.
"We need to blow it up and make it big for the summer," Conley said Gonzalez told her. The group that graduated Thursday was the first of the summer, and the first to expand beyond Health Sciences.
A summer program intended to open future doors requires energy and courage from participants, Conley said. She was impressed by the first cohort.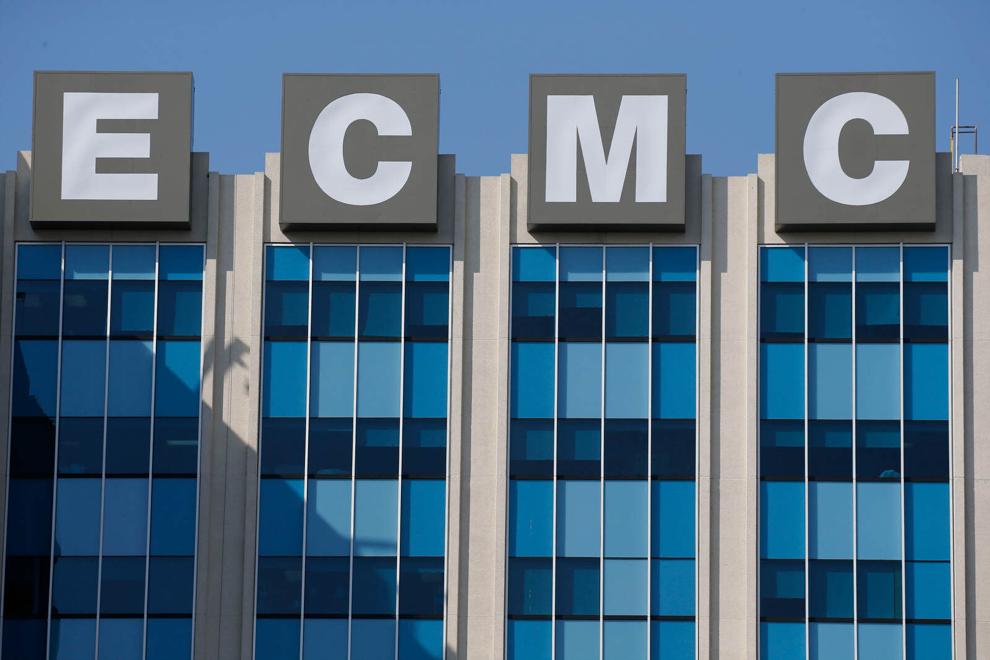 More than 1,300 registered nurses who work at Erie County Medical Center and Terrace View Long-Term Care Facility in Buffalo have a new contract, which will boost wages, improve staffing and address workplace safety concerns.
"Seeing kids ask our chief medical officer questions made me really proud of them, that they had an opportunity to do that and they were confident enough to do that," she said. Conley anticipates the program growing next summer and perhaps adding options during the school year.
Although the internship lasted two days, the taste was enough to further whet student appetites for health care careers.
"Now I kind of have a glimpse of what's to be expected like 5, 10, 15 years from now," she said, "when I do become a nurse, when I go into nursing school."
Ben Tsujimoto can be reached at btsu[email protected], at (716) 849-6927 or on Twitter at @Tsuj10.