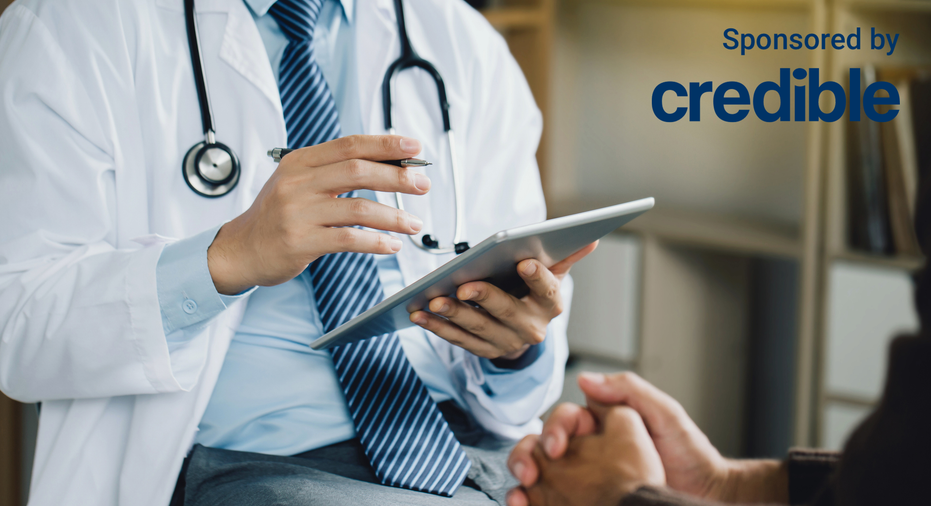 The average 65-year-old retiring today could expect to spend $157,500 on healthcare costs throughout their retirement, even with Medicare coverage, according to a study by Fidelity Investments. For married couples, that rate increases to $315,000.
The 2023 estimate remains flat from the previous year as provisions in the Inflation Reduction Act are expected to limit out-of-pocket prescription drug costs for retirees beginning in 2025, Fidelity said.
"While this year's estimate offers a welcome reprieve from a decade of increasing healthcare costs, retirees are still expected to cover significant costs above and beyond what Medicare covers," Hope Manion, Fidelity Workplace Consulting senior vice president and chief actuary, said in a statement. "Understanding what your healthcare costs may be in the future is an essential part of the retirement planning process."
An average couple expects to spend just $41,000 on healthcare once they retire, according to Fidelity.
If high-interest debt is getting in the way of your retirement savings, you could consider paying it down with a personal loan at a lower interest rate. Visit Credible to get your personalized rate in minutes.
MANY AMERICANS WITH MEDICAL DEBT STRUGGLING TO PAY BILLS: SURVEY
Inflation Reduction Act provisions aim to lower healthcare costs for retirees
Passed in 2023, the Inflation Reduction Act contains provisions designed to improve the Medicare program and expand benefits for retirees. Here's a glance at how it aims to improve Medicare Part D.
$35/month for covered insulin prescriptions
Annual cap of $2,000 on out-of-pocket prescription drug costs in Medicare, beginning in 2025.
Expansion of the low-income subsidy program or "Extra Help" under Medicare Part D to 150% of the federal poverty line, beginning in 2024.
In addition, Medicare will be able to negotiate with drug manufacturers to lower the price of some brand-name Medicare Part B and Part D drugs. 
Moreover, drug companies that increase their drug prices faster than the rate of inflation would be required to pay Medicare a rebate.
"Our analysis finds that limits on how much retirees can spend on prescriptions covered by Medicare Part D from the Inflation Reduction Act are likely to temporarily offset the overall inflationary trend of healthcare costs for retirees," Manion said. "Even so, those planning for retirement need to build a plan that incorporates the still-high cost of healthcare and the medical and drug expenses not covered by Medicare."
If high-interest debt is getting in the way of your healthcare costs, you could consider paying it down with a personal loan at a lower interest rate. Visit Credible to speak with a personal loan expert and get your questions answered. 
AVERAGE AMERICAN HOMEOWNER LOST MORE THAN $5K IN HOME EQUITY: CORELOGIC
How HSAs can cover medical costs in retirement 
Despite the projected high costs of healthcare costs for retirees, there are many ways to save for future medical bills. One option is to open a health savings account (HSA). An HSA is a savings or investing account that helps people save for healthcare while receiving tax benefits. Here are some of its highlights at a glance. 
Contributions to an HSA are tax-deductible
Money invested in an HSA grows tax-free
Withdrawals from HSAs are tax-free if used for qualified health expenses
Money in an HSA can collect interest like a traditional savings account. But some HSAs can also let people invest in securities like mutual funds, which could earn market returns. 
To open an HSA account, it would need to be paired with an eligible high-deductible health insurance plan (HDHP).
If you're struggling in the current economy, you could pay down high-interest debt with a personal loan at a lower interest rate. Visit Credible to compare options from different lenders at once. 
RISING INFLATION PUSHED AMERICANS TO PICK BETWEEN PAYING THEIR BILLS OR SAVING FOR THE FUTURE: ALLIANZ
Have a finance-related question, but don't know who to ask? Email The Credible Money Expert at [email protected] and your question might be answered by Credible in our Money Expert column.