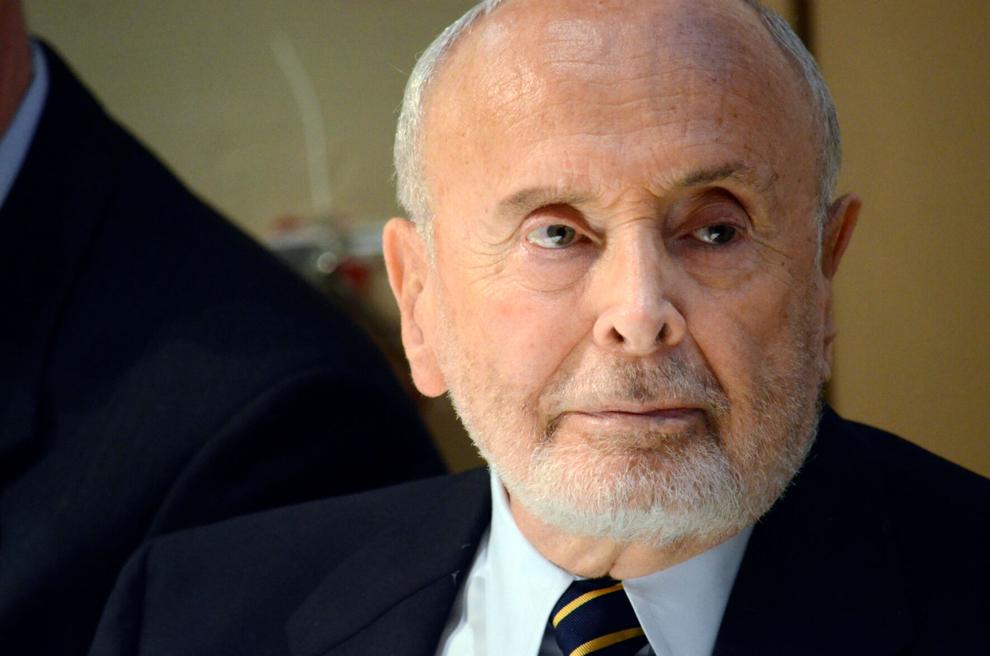 I was saddened to read Mel Zuckerman's obituary that appeared in Thursday's Eagle.
The obit details Mel's lifetime adventure from being a New York City accountant to becoming a homebuilder in Tucson, Ariz., which led to his midlife "aha!" moment. As the obit says, "Mel was determined to make the second half of his life better than the first."
Mel changed his life, which changed thousands more lives, including mine — and in the process, improved many lives in the Berkshires.
For 25 years, Canyon Ranch has been a major employer in the Berkshires. Indeed, I have referred to it as the employer of last resort because there was always an opportunity at Canyon Ranch for someone who needed work.
Not just fitness instructors and massage therapists, but also security guards, groundskeepers, hospitality folks, food service workers and program managers. Thousands of Berkshire residents have earned their living, or a part of it, because of Mel Zuckerman's decision to open the second Canyon Ranch in Lenox.
Along with his wife, Enid, he founded Canyon Ranch in Tucson in 1978, before expanding it to include Bellefontaine in Lenox in 1989.
A few years before the Canyon Ranch Lenox opened, Mel hired Phil Heller, my late law partner, to represent him and his company. Phil treated all of our clients with great care, but Canyon Ranch was even more special.
Somewhere, early in the process, Phil mentioned to Mel that we could represent his company more ably if we better understood what Canyon Ranch did and how it operated. Immediately, Mel invited Phil, his wife, Anita, and me to come to Tucson — as guests of the Ranch.
We had no idea what to expect. Given the name, I even packed riding boots. We were completely overwhelmed by the experience and became Canyon Ranch devotees.
Personally, I started walking every morning upon my return to the Berkshires, mimicking the early morning walks we took in Tucson. I wrote a note to Mel thanking him for his hospitality and noted that the experience may change my life. He responded saying that my life had already changed. I wasn't sure he was right, but 35-plus years later, I continue to walk every day, regardless of the season.
At the risk of jinxing myself, I enjoy remarkably good health "for an old guy," and I owe some of my good fortune to what I learned at Canyon Ranch. I also owe a portion to Mel directly. His belief in fitness came through organically and with a sense of humor. His example said that good health did not come automatically, but with a little effort, we can easily fit its needs into our lives.
Canyon Ranch gave more to the Berkshires than jobs for its workers and room taxes to Lenox. Mel created Canyon Ranch "scholarships" that invited local people to partake in the teachings and opportunities that it gives its guests at no cost.
I recall a person who worked around the courthouse bemoaning her struggles in trying to stop smoking. I said she might think about going to Canyon Ranch for a smoking cessation program.
She laughed that she could never afford a night at Canyon Ranch — let alone a week. I explained the scholarship program. She applied and was accepted. The last time I saw her she still did not smoke, decades after her week at the Ranch. Her story is but one of many similar ones that abound in our area.
Mel Zuckerman lived a great life, full of accomplishment and love, and his death at age 94 was not a tragedy. But our community and a whole of its members, including me, felt the sting of loss to read of his passing.
His life affected us in many wonderful ways. I know his memory will always be a blessing to those who knew him.
Fredric D. Rutberg is the publisher and president of The Berkshire Eagle.