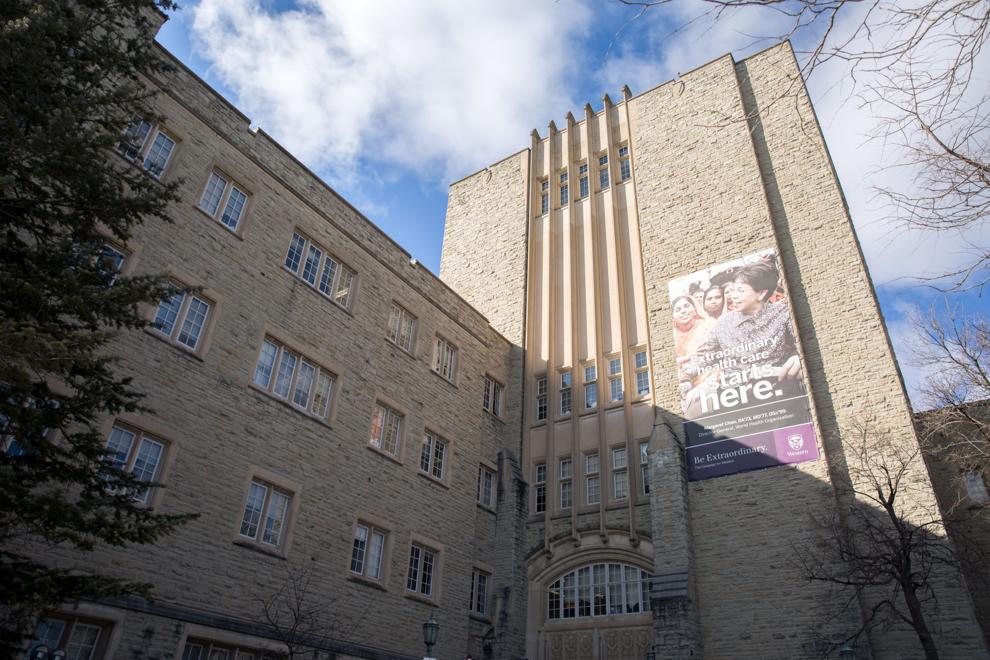 According to data from Western's Office of Institutional Planning and Budgeting, Western's Schulich Dentistry program has a 100 per cent graduation rate and a 100 per cent employment rate two years after graduation as of last April. 
Each year, the Schulich Dentistry Doctor of Dental Surgery program accepts 56 first-year students through a rigorous application process. The most recent statistics for the class of 2024 indicate the program had 485 applicants, with 199 invited to interview. 
"There are more people wanting to enter dental school than there are spaces for trainees, which is reflected in the fact that Canadian dental schools are highly competitive," said Dr. Carlos Quiñonez, Western's vice dean and director of Dentistry at the Schulich School of Medicine and Dentistry. "The high employment rate post-graduation is directly tied to community need and demand for dental services."
If given the chance to increase the enrolment number, second-year Schulich Dentistry student Emily Mundy said she would rather not.
"It might result in people graduating with no jobs …. For a [program] like Dentistry where you're investing so much time and money, I think people enrol with the assumption they are going to get a job," said Mundy. "If we start accepting too many people, and [the workforce] becomes more competitive, I'm not sure that people would be keen to join."
Schulich Dentistry is one of only two dentistry programs in Ontario and one of 10 in Canada. University of Toronto Faculty of Dentistry, the only other dentistry school in Ontario, admits 96 students into their program. Together, Ontario is producing just over 150 dentists annually. 
While there is no dentist shortage, Canadian Dental Association president Dr. Robert Sutherland said access to care and the urban-rural discrepancy in the availability of dental treatment is a growing concern. 
To address this, Quiñonez said "students have the opportunity to train in remote and rural communities," as well as in clinical settings. 
Domestic students at Schulich Dentistry pay $35,341 — the second highest tuition fees at Western. In comparison, UofT Dentistry students pay an even higher tuition fee of $37,080.
Quiñonez explained tuition is based on the costs of delivering dental education and the availability of government funding, as well as schools' ability to provide the standard of dental education and training necessary to practice in Canada. 
Mundy believes the program has value despite the costs, crediting the "knowledgeable faculty" and stimulation clinic, where students practice and get comfortable in their first and second year before working on real patients in third- and fourth-year clinical rotations. 
"Coming from the student perspective, tuition is high and it's very scary because most of us are going into a lot of debt," admitted Mundy. "From a business perspective, they have the ability to charge quite a high tuition because they are providing us with a very promising career."
The total fee students pay to study at Schulich Dentistry is $53,897 and $54,897 in first and second year, respectively, with a dental kit accounting for $17,000 to $18,000. In the last two years, the dental kit costs significantly less — $4,500 in third year and $1,000 in fourth year. 
The dental kit contains the "personal equipment required for learners to train across a variety of dental disciplines," according to Quiñonez. "Dental kit costs are highest in the first two years as that is when most items required for training are needed." 
Mundy agreed the first and second year is when she got her main tools, including specific cassettes for periodontics and endodontics, as well as an instrument tray she will have to bring up to clinicals in her third and fourth year. 
"I think they just front-load the instruments because we start practicing with them, and then in third and fourth year, it's just those additional tools," said Mundy. 
Schulich Dentistry clinics are teaching facilities for third- and fourth-year dentistry students. They run on a comprehensive care model, including a main, emergency and radiology clinic, as well as a radiology, paediatric and orthodontics clinic. 
Potential patients are screened to determine suitability due to teaching requirements for students, and more complex cases are referred outside of the school.