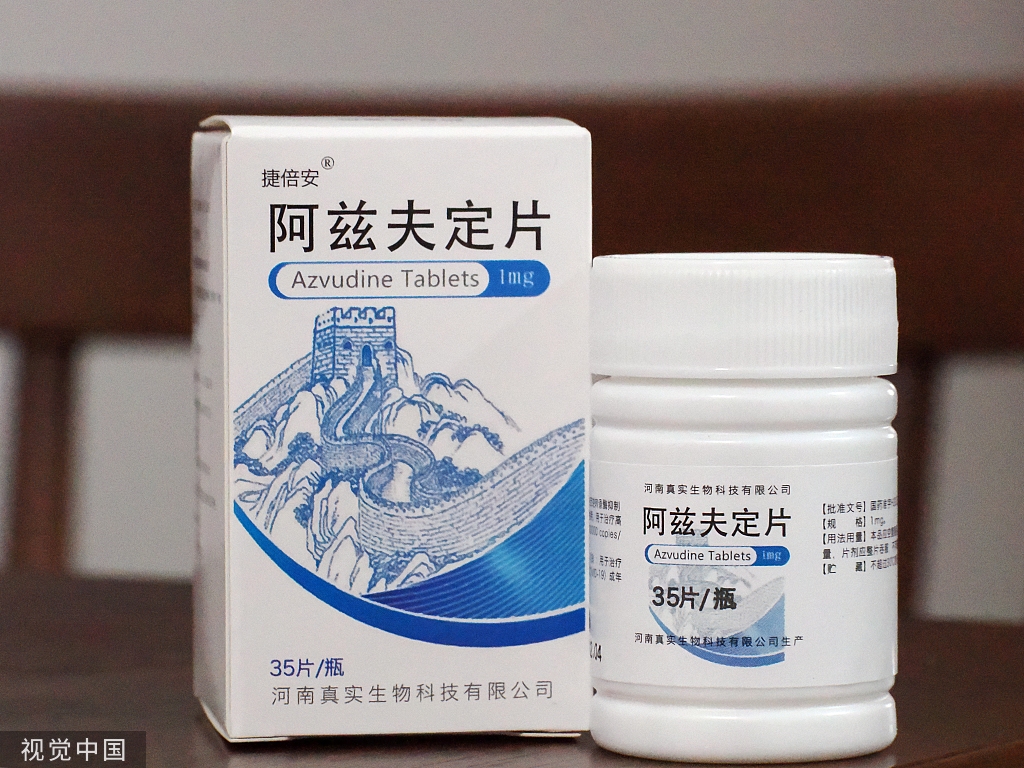 Eyeing the huge market potential, pharmaceutical enterprises are ramping up efforts to grab a share of the COVID-19 preventative oral medicine market in China and the rest of the world.
According to an Essence Securities report, the market scale of daily preventative drugs in China is expected to reach 70 billion yuan ($10.15 billion) in 2023.
On Jan 28, the COVID-19 oral medicine jointly developed by Nanjing-based Simcere Pharmaceutical Group Ltd and two institutes under the Chinese Academy of Sciences — the Shanghai Institute of Materia Medica and the Wuhan Institute of Virology — was approved by the National Medical Products Administration for "treating mild to moderate adult COVID-19 patients". The medicine has also been approved for clinical trials in anti-viral prevention.
On Feb 11, the medicine was officially put into production, ready to be supplied to medical institutions.
In December, Henan province-based Genuine Biotech Co Ltd announced that its drug was approved for clinical trials for the prevention of COVID-19 in the Philippines. The drug was the first globally approved COVID-19 oral drug made in China.
Meanwhile, Shanghai-based Junshi Biosciences also started clinical trials for COVID-19 preventative oral medicine. However, no further clinical results have been revealed yet.
Globally, US-based biopharmaceutical companies MSD and Pfizer started the research and development of COVID-19 oral drugs. However, no statistically significant results have been reported.
Currently, many COVID-19 preventative oral medicines await launch in the Chinese market. Essence Securities estimated that various homegrown COVID-19 preventative oral drugs will be launched in the first quarter.
The drugs developed by Guangdong Zhongsheng Pharmaceutical Co Ltd, Frontier Biotechnologies Inc, Fujian Cosunter Pharmaceutical Co Ltd, and Kintor Pharmaceutical Ltd have all entered the third phase of clinical trials and many other domestic pharmaceutical enterprises have made products in clinical trial phases.
As reported by China Business Herald New Weekly, currently more than 100 Chinese enterprises are participating in the R&D of COVID-19 preventative oral medicine and there are more than 150 R&D projects. It is estimated that in the coming three to five years, the price of the drugs may drop to a low point.
With more supply to be provided, industry experts said the price of such drugs will be lowered in the future and that pharmaceutical enterprises offering COVID-19 preventative oral drugs plan to expand output.
"With many enterprises competing in the sector, if they miss the peak of infection and lose the advantages of being a firstcomer, the market opportunity will be greatly reduced," said Deng Zhidong, general manager of Bo"ao Medical Technology Co.