There are no drugs to treat long COVID – a condition that affects around 2 million people in the UK alone – so you can imagine the excitement when a cheap diabetes drug called metformin was shown to decrease the risk of getting the disease.
The study, published in The Lancet Infectious Diseases, showed that if you give people who are overweight or obese metformin when they are ill with COVID, they are 40% less likely to develop long COVID compared with people who are given a placebo (dummy pill).
We don't know exactly what causes long COVID, but a variety of biological mechanisms have been suggested, including an overactive immune response, the virus lingering in certain organs, and thrombosis (clots) causing tissue damage.
Finding a cure is clearly going to be difficult, so a better approach would be to prevent the condition from developing in the first place. Treatment given during the infection may be able to reduce the immune response or help the body eliminate the virus and so lessen its long-term effects.
What the study did
In a clinical trial in the US, overweight and obese people aged 30 and over were randomly allocated to receive metformin or a placebo. (Being overweight or obese are known risk factors for long COVID.)
The participants were recruited remotely, for example, through online messaging, and people were selected for the study based on self-reported criteria, including age and weight. The trial did include women who were pregnant or breastfeeding, which is important as these groups are often excluded from drug trials.
Over 1,000 people were given either metformin or an identical placebo pill after testing positive for COVID between December 2020 and January 2022.
---


Read more:
COVID: risk of diabetes and heart disease is higher after infection – but maybe only temporarily


---
The active drugs and placebos were mailed to patients by courier and treatment was initiated within seven days of COVID symptoms starting. Almost half of the participants began treatment within four days of their symptoms starting.
Participants were instructed to take the pills for two weeks. The researchers followed the participants for ten months to see if they developed long COVID. Participants reported their symptoms monthly via an online survey.
Neither the trial participants nor the researchers knew which treatment a participant had received. This is what's known as a "double-blind" trial and it's important for avoiding bias.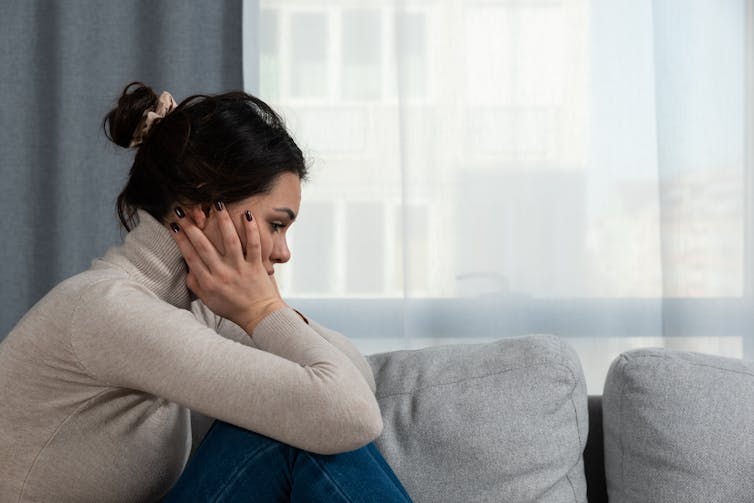 What the results showed
The main outcome measure was the report of a doctor's diagnosis of long COVID. Of the 564 people who received metformin, 35 developed long COVID (6.3%) compared with 58 out of 562 (10.4%) who took a placebo. This equates to a 41% lower risk of long COVID for patients who received metformin.
Those starting treatment earlier, by day four, had lower rates of long COVID compared with those who started treatment later. This lends weight to the proposition that metformin has a protective effect against long COVID.
However, because relatively few people developed long COVID, large numbers of people needed to take metformin to prevent a single case of long COVID. Roughly 24 people would need to take metformin to prevent one case of long COVID.
While metformin is a safe drug – as indicated by many decades of use worldwide for type 2 diabetes as well as its current prescribing in pregnancy to treat gestational diabetes – it's nevertheless worth weighing up the risks and benefits carefully. Side-effects can include a rash and diarrhoea.
Further studies will also be required to determine whether similar benefit is seen in the UK, particularly in people from minority ethnic groups, who were underrepresented in this study (83% of participants were white).
---


Read more:
Long COVID: who is at risk?


---
While it's not clear how exactly metformin might work to protect against long COVID, this study offers a promising glimpse of how we might prevent it from developing in future.